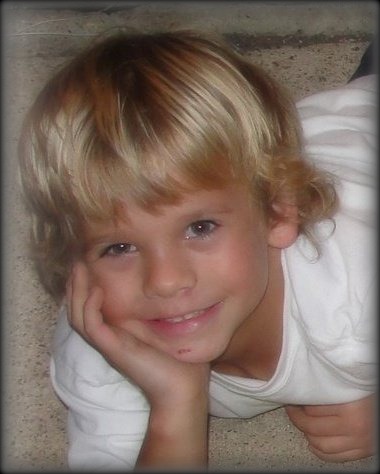 Awareness groups and foundations across the US joined together as the National Advocates for Amoeba Awareness to be One Voice for Amoeba Awareness.
Families and friends who lost a loved one to this devastating pathogen have found the strength and have the desire to inform other families of the risk and the prevention.
Kyle Cares Amoeba Awareness
After a week full of swimming, fishing, boating, camping, and wonderful family time our world stopped when our son Kyle went to be with the Lord.
Brother. Son. Second-baseman and Pitcher. Second grader. Handsome. Talented. Loving. Beautiful, inside and out!
Just a few words to describe Kyle Lewis, a 7 year old boy from Texas who loved camping, swimming, fishing, riding his dirt bike, playing baseball and had a smile that lit up the world.
Kyle had 3 days of second grade before he woke with a headache and fever, and after he vomited for the third time that day we took him to Cook Children's Hospital in Fort Worth. Doctors first thought Kyle had viral meningitis but 36 hours later things took a turn for the worse. A second spinal tap had doctors concerned about bacterial meningitis, but they were now aware Kyle had been swimming in freshwater the week prior and the lab was then looking for Naegleria fowleri. Kyle lost brain activity 12 hours later and the Naegleria wasn't seen in the spinal fluid until after Kyle passed away.
A horrendous brain infection caused by the amoeba Naegleria fowleri that entered his brain through his nose while swimming the week prior is what took the life of our son. What we quickly learned was that this amoeba was common in fresh warm water and the infection it causes has no cure and as we painfully knew, progressed too rapidly for any life to have a chance against it!
While grieving and trying to get through the moments that came next, we all realized Labor Day was just days away and many precious lives will be in those warm lakes and rivers where this amoeba was thriving. There wasn't a decision to be made, we had to make others aware, not just about our boy and our loss, but to help another mom and dad with the information we did not have: Naegleria fowleri is common, the infection is deadly and there is NO CURE!!
And the Kyle Lewis Amoeba Awareness Foundation was founded.
Our foundation is excited about the current research being done with non-toxic medication to fight the Naegleria fowleri. Until there is a cure and a rapid diagnostic test, the Kyle Lewis Amoeba Awareness Foundation will continue to spread the awareness so another life is not lost!!