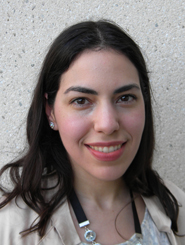 Post-doctoral fellow, UCSD
Skaggs School of Pharmacy and Pharmaceutical Sciences
Contact: This email address is being protected from spambots. You need JavaScript enabled to view it.
Since 2009 my research interests have centered on the identification of aspects of schistosome biology, particularly that of S. mansoni, which can be targeted for the development of anti-schistosome drugs, to treat the associated chronic and debilitating 'neglected' parasitic disease schistosomiasis.

Schistosomiasis infects more than 250 million people globally, in regions without access to clean water and causes pathology of the visceral organs. The disease primarily affects school-aged children and is associated with poor physical and cognitive development. Given the scope and associated morbidity and mortality of schistosomiasis, the use of a single drug compound to treat this disease raises concerns for the development of resistance and is unsustainable. My research has thus focused on better understanding the parasite's biology by identifying neurotransmitters and their associated signaling proteins in the S. mansoni nervous system and characterizing these proteins and signaling mechanisms, using immunological, pharmacological, genetic and biochemical approaches.
As a member of Dr. Caffrey's research group, my current research interests have shifted to identifying effective drugs to kill the parasite, using high-content screening (HCS) combined with gene expression profiling. The goal of my research is to identify patterns in how the parasite is killed, to characterize these responses and to identify biomarkers to measure compound efficacy.
PUBLICATIONS