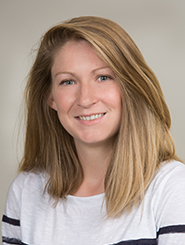 Post-doctoral Fellow, UCSD
Skaggs School of Pharmacy and Pharmaceutical Sciences
Contact: This email address is being protected from spambots. You need JavaScript enabled to view it.
Draft genome sequences are now available for each of the major human blood flukes of the genus Schistosoma, a landmark event that ushered in the post-genomic era of schistosome research. To date, the schistosome genome is known to contain at least 11,000 protein-encoding genes for which the functions of few are well understood. During my PhD in the laboratory of Dr. Paul J. Brindley at George Washington University my research interest focused on developing functional genomic approaches that could aid in identifying the roles and importance of schistosome genes. The aims of the lab's studies, to name a few, included the development of retrovirus-mediated transgenesis, the investigation of the vectors for transduction of S. mansoni developmental stages, the development antibiotic selection markers for schistosome transgenesis, and the establishment of a knock-in, knock-out transgenesis of S. mansoni involving heritable RNA interference. At present, my research interests have shifted towards utilizing these functional genomic tools to further investigate the roles of the S. mansoni cercarial elastase (SmCE) expanded gene family. In vivo analysis of the SmCE gene family would provide better insight into their biological function and roles in the host-parasite interaction.
PUBLICATIONS
How might flukes and tapeworms maintain genome integrity without a canonical piRNA pathway? Trends Parasitol. 2014 Mar;30(3):123-9. doi: 10.1016/j.pt.2014.01.001. Epub 2014 Jan 28. Skinner DE, Rinaldi G, Koziol U, Brehm K, Brindley PJ.
Pseudotyped murine leukemia virus for schistosome transgenesis: approaches, methods and perspectives. Transgenic Res. 2014 Jun;23(3):539-56. doi: 10.1007/s11248-013-9779-3. Epub 2014 Jan 29. Mann VH, Suttiprapa S, Skinner DE, Brindley PJ, Rinaldi G.
Vasa-Like DEAD-Box RNA Helicases of Schistosoma mansoni. PLoS Negl Trop Dis. 2012;6(6):e1686. doi: 10.1371/journal.pntd.0001686. Epub 2012 Jun 12. Skinner DE, Rinaldi G, Suttiprapa S, Mann VH, Smircich P, Cogswell AA, Williams DL, Brindley PJ.
An antibiotic selection marker for schistosome transgenesis. Int J Parasitol. 2012 Jan;42(1):123-30. doi: 10.1016/j.ijpara.2011.11.005. Epub 2011 Nov 29. Erratum in: Int J Parasitol. 2012 Jun;42(7):707. Rinaldi G, Suttiprapa S, Tort JF, Folley AE, Skinner DE, Brindley PJ.
Progress with schistosome transgenesis. Mem Inst Oswaldo Cruz. 2011 Nov;106(7):785-93. Review. Alrefaei YN, Okatcha TI, Skinner DE, Brindley PJ.