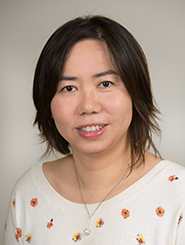 Research Accociate, UCSD
Skaggs School of Pharmacy and Pharmaceutical Sciences
Contact: This email address is being protected from spambots. You need JavaScript enabled to view it.
I obtained my PhD in Structural Biology at Michigan State University in 2008. Currently I am protein purification specialist working for Drs. Podust and McKerrow laboratories. I am also responsible for managing the high-throughput crystallization facility – the Crystal Lab.
On the research side, I focus on the structure determination of drug-protein target complexes to assist structure-based rational drug design. Under Dr. Podust guidance, I purify and characterize enzymes and their mutants to illustrate the mechanism of oxidative enzymatic reactions in bacterial biosynthesis systems producing antibiotics.
On the service side, I maintain and manage our modern crystallization facility. I provide initial training and unreserved expertise to help researchers crystallize the biological macromolecules of their interest. Please do not hesitate to contact me if you are interested using the service or have any questions regarding our facility. My source of enjoyment is crystals.
PUBLICATIONS